Resource Categories
Popular Resources
3DPageFlip Flash Catalog Templates for Business 1.0 Description

Image is a powerful communicator! In the business world where first impressions are crucial and establishing a sense of professionalism is key to building business relationships, it is important to look at the image you are projecting.

You and your business can benefit from confident images you used in your projects! When your customers feel good about the way your projects look, you have built a sense of confidence and high self-esteem.

The Business Theme Package just provides you classical business style templates with sense of confidential and graceful. Just import the impressive themes to use in your installed 3D Programs to build your business booklets. Make an impact to your business now!

Download URL:
http://3dpageflip.com/themes/download/3DPageFlip_Themes_Pack(business).zip


1. Start 3D PageFlip program, design "Page Layout", set logo file, logo link, base color, tilt angle, background config and so on, click "Apply Change";

2. Click 3D book icon and then choose "Export Current Settings as Themes", define output folder and theme name to save directly;

3. When you want to use, just click the 3D book icon to choose "Import Theme", then view your imported theme in template selection interface to choose and use.


Note:
All free 3d flippingbook Themes are available in any 3DPageFlip software.
With those Themes & Template you can make more professional and interactive 3D Flash Flipping Book as you want.
3DPageFlip Flash Catalog Templates for Business 1.0 Screenshot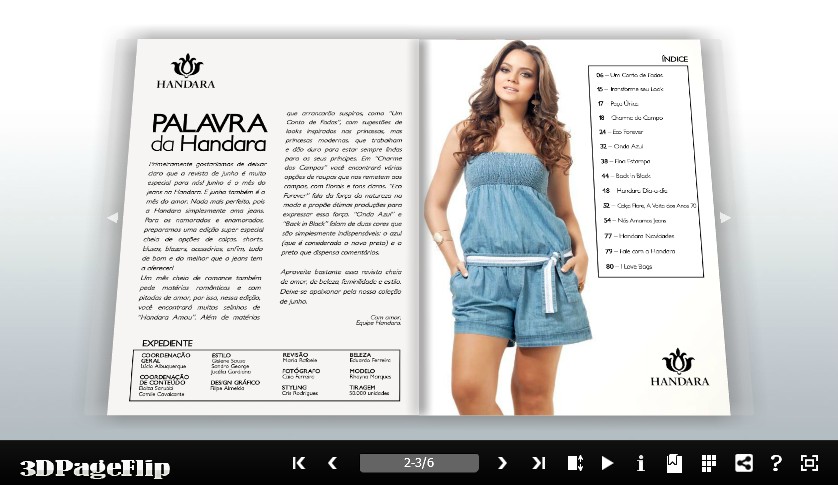 [+]
Review 3DPageFlip Flash Catalog Templates for Business
0.0/5