Resource Categories
Popular Resources
3DPageFlip Flash Catalog Templates for Flower Shad 1.0 Description

The flowers not only can be used to beautify our environment, but also as objects of romance, ritual, religion, medicine and as a source of food. Make shading type of images based on flowers to create a fantastic feeling, apply in 3D flipbook creator tools, and output wonderful page-flipping eBooks with use the amazing theme templates.


The Flower Shading Themes provides 6 different templates which designed on different color systems, Peach, Green, Yellow, Purple, Orange and Turquoise. Different template shows in different feelings of flowers, you can use them to build your digital brochures, like fruits, harvest, flowers, autumn season views and so on.

Download URL:
http://3dpageflip.com/themes/download/3DPageFlip_Themes_Pack(Flower_Shading).zip


1. Start 3D PageFlip program, design "Page Layout", set logo file, logo link, base color, tilt angle, background config and so on, click "Apply Change";

2. Click 3D book icon and then choose "Export Current Settings as Themes", define output folder and theme name to save directly;

3. When you want to use, just click the 3D book icon to choose "Import Theme", then view your imported theme in template selection interface to choose and use.


Note:
All free 3d flippingbook Themes are available in any 3DPageFlip software.
With those Themes & Template you can make more professional and interactive 3D Flash Flipping Book as you want.
3DPageFlip Flash Catalog Templates for Flower Shad 1.0 Screenshot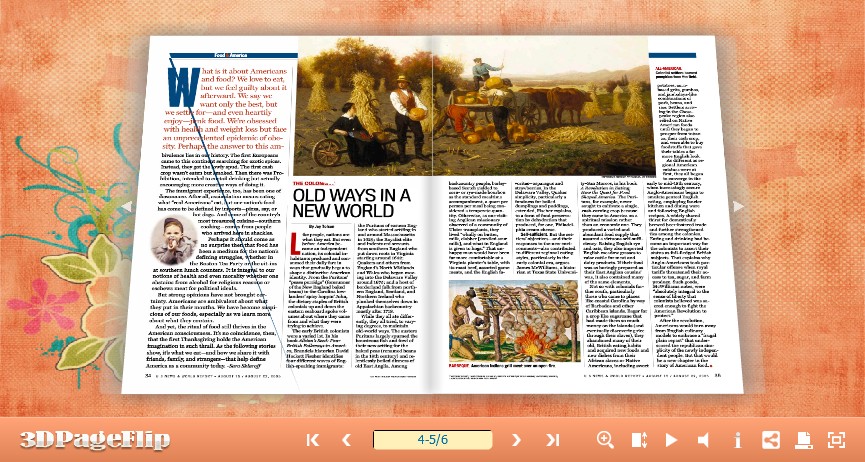 [+]
Review 3DPageFlip Flash Catalog Templates for Flower Shad
0.0/5