APPMK- Free Android book App Art-in-BathRoom 1.0.0 Description

Have you a plan to decorate your home bathroom and hadn't any guide instruction manuals? If you feel interested in bathroom decorations, also you will become interested in Art in Bathroom. This manual Android apk assist you build a comfortable and personalized bathroom. The detailed steps contain cement, tile, cutting, arrangement of wire, etc everything needed is ready. After guided by Art in Bathroom, you will become an excellent fitter of home facilities. Simultaneously, your home will become more unique and tasted. If you are the person plan to decorate your bathroom, you need this guide installed in Android-powered devices to instruct you step by step.

Android book app maker is an easy way to produce apps for android-powered divices without programming. Build amazing eBook apps and publish them into android market within one hour.
Android book app maker is software which help you to create ebook apps for android-powered device. Imagine being able to sell your ebook in rapidly growing android market without any programming work! It even allows you to embed advertisements in your free ebooks to make money. Once you've created your android app in Android book app maker, you can publish it online on Android market which powered by Google or other third-part markets.
APPMK- Free Android book App Art-in-BathRoom 1.0.0 Screenshot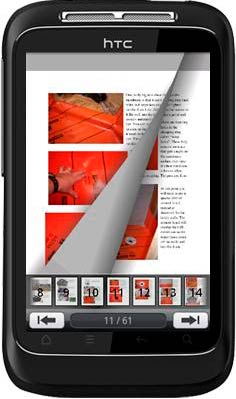 [+]
Review APPMK- Free Android book App Art-in-BathRoom
0.0/5