Resource Categories
Popular Resources
Flipping Book 3D Themes Pack: Blaze 1.1 Description

Guide to Install Themes & Template for PDF to Flipping Book 3D series software

Blaze is a thoughtful 3D page flip theme with amazing fire flowers as background. The flowers come out from abstract fires. It is the newest try to make different 3D page flip book by introducing the new elements blaze. Your 3D book would be a impact for most of clients who would love to improve their intention of never leaving the wonderful 3D flipping book webpage. To win at the start line, you have to be the pioneer of the competitors and change the directory of the same industry. First 3D is an important creative element for most people. Second, the talent background simultaneously raises the profile. Third, full functions will release the possible concerns. To be a winner, you should step ahead especially on the Internet.

To use Themes & Template, you must install PDF to Flipping Book 3D series frist!

Download URL:
http://www.flashflipbook3d.com/download.html

1. Run PDF to Flipping Book 3D or other related software.
2. Click Menu: Home->Import Theme, select the *.thm (themes) form open dialog box.
3. Open Template Window by clicking "Templates" button in "Design Setting" Tab
4. Find and select the theme you have just imported.


Note:
All various free flippingbook Themes are available in PDF to Flipping Book 3D series .
With those Themes & Template you can make more professional and interactive flash Flipping papers as you want.
Flipping Book 3D Themes Pack: Blaze 1.1 Screenshot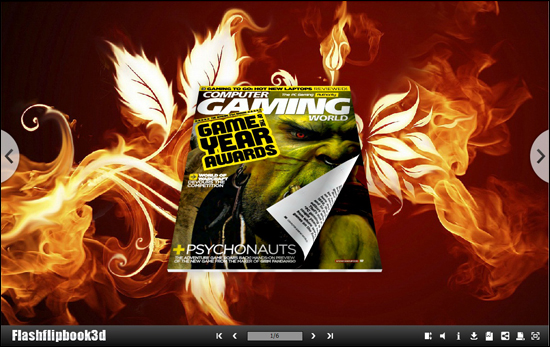 [+]
Review Flipping Book 3D Themes Pack: Blaze
0.0/5