Resource Categories
Popular Resources
Flipping Book 3D Themes Pack: FARMHOUSE 2.0 Description

Guide to Install Themes & Template for PDF to Flipping Book 3D series software

Do you want to work to live … or live for work? Actually, to live, we have to exist first. Today 3D theme FARMHOUSE, perhaps, inspires us much about human nature. The special 3 dimensional sense make digital reading quit courteously. Many users feel delight when see the screenshots at the first sight for these templates mild and fresh background images and thoughtful designs for better reading. One more important point, page-flipping book for products sales online can be built in shorter time and get better profit than ever before.

To use Themes & Template, you must install PDF to Flipping Book 3D series frist!

Download URL:
http://www.flashflipbook3d.com/download.html

1. Run PDF to Flipping Book 3D or other related software.
2. Click Menu: Home->Import Theme, select the *.thm (themes) form open dialog box.
3. Open Template Window by clicking "Templates" button in "Design Setting" Tab
4. Find and select the theme you have just imported.


Note:
All various free flippingbook Themes are available in PDF to Flipping Book 3D series .
With those Themes & Template you can make more professional and interactive flash Flipping papers as you want.
Flipping Book 3D Themes Pack: FARMHOUSE 2.0 Screenshot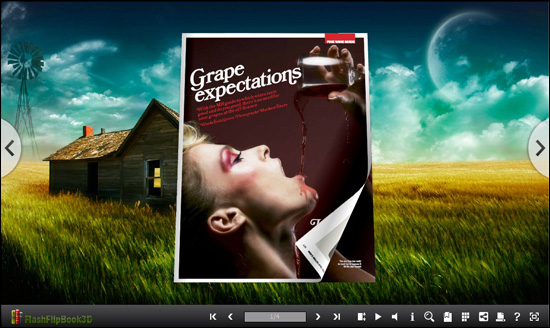 [+]
Review Flipping Book 3D Themes Pack: FARMHOUSE
0.0/5