Resource Categories
Popular Resources
Flipping Book 3D Themes Pack: Housing 1.1 Description

Guide to Install Themes & Template for PDF to Flipping Book 3D series software

Housing makes the digital catalog more fascinating for its rich supply of digital functionalities. The popular and particular style beautifies the common office file and makes it practical and good-look for commerce or cultural diffusion purposes. As a handy tool, it provides 4 articles of framework which build flash catalog instantly with much convenience and easiness. The output support HTML, exe (PC), app (MAC), ZIP (for email), even you can popularize among iPhone, iPad and Android devices. Almost all the digital ways to make prompt it covers.

To use Themes & Template, you must install PDF to Flipping Book 3D series frist!

Download URL:
http://www.flashflipbook3d.com/download.html

1. Run PDF to Flipping Book 3D or other related software.
2. Click Menu: Home->Import Theme, select the *.thm (themes) form open dialog box.
3. Open Template Window by clicking "Templates" button in "Design Setting" Tab
4. Find and select the theme you have just imported.


Note:
All various free flippingbook Themes are available in PDF to Flipping Book 3D series .
With those Themes & Template you can make more professional and interactive flash Flipping papers as you want.
Flipping Book 3D Themes Pack: Housing 1.1 Screenshot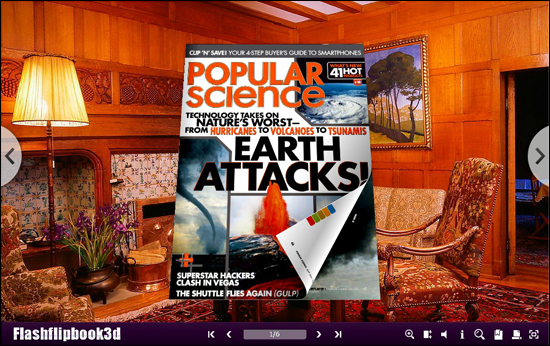 [+]
Review Flipping Book 3D Themes Pack: Housing
0.0/5