Resource Categories
Popular Resources
Flipping Book 3D Themes Pack: Limpid 1.0 Description

Guide to Install Themes & Template for PDF to Flipping Book 3D series software

It is a 3D pdf flip book assistant LIMPID with 4 templates made up. When you step on these lands alone, you touch the deepest places of soul. The scenes happened in childhood are coming forth to us one by one. Actually, after grown up, we would think it dirty this world and can never find that pure thoughts. LIMPID paint flip book with ink made from nature pure scenes with peace and hopes that make flipping 3D book colorful display on everyone who visit it. These templates packed in LIMPID are exactly free for download and use. Of course, if you have some good suggestions, you can contact us. To meet all needs from you, we would try us best to provide better theme and service.

To use Themes & Template, you must install PDF to Flipping Book 3D series frist!

Download URL:
http://www.flashflipbook3d.com/download.html

1. Run PDF to Flipping Book 3D or other related software.
2. Click Menu: Home->Import Theme, select the *.thm (themes) form open dialog box.
3. Open Template Window by clicking "Templates" button in "Design Setting" Tab
4. Find and select the theme you have just imported.


Note:
All various free flippingbook Themes are available in PDF to Flipping Book 3D series .
With those Themes & Template you can make more professional and interactive flash Flipping papers as you want.
Flipping Book 3D Themes Pack: Limpid 1.0 Screenshot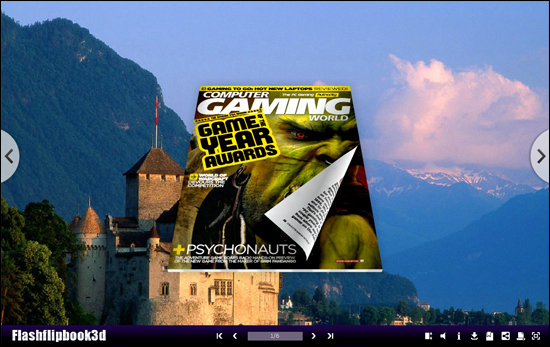 [+]
Review Flipping Book 3D Themes Pack: Limpid
0.0/5