Resource Categories
Popular Resources
Flipping Book 3D Themes Pack: REVERIE 1.0 Description

Guide to Install Themes & Template for PDF to Flipping Book 3D series software

3D theme REVERIE is a voyage of discovering an unknown world where you never touch ever before. It might be a dream in your last night. These images are uncommon that we could hard to see always in routing life so they look so nice and unique attractive among most of us. With the true 3D flip effect added, your digital catalog will be coming to a new era of network marketing. REVERIE inspires your dreams hidden in deep heart like a soul friend who always encourage you with their own experience about life.

To use Themes & Template, you must install PDF to Flipping Book 3D series frist!

Download URL:
http://www.flashflipbook3d.com/download.html

1. Run PDF to Flipping Book 3D or other related software.
2. Click Menu: Home->Import Theme, select the *.thm (themes) form open dialog box.
3. Open Template Window by clicking "Templates" button in "Design Setting" Tab
4. Find and select the theme you have just imported.


Note:
All various free flippingbook Themes are available in PDF to Flipping Book 3D series .
With those Themes & Template you can make more professional and interactive flash Flipping papers as you want.
Flipping Book 3D Themes Pack: REVERIE 1.0 Screenshot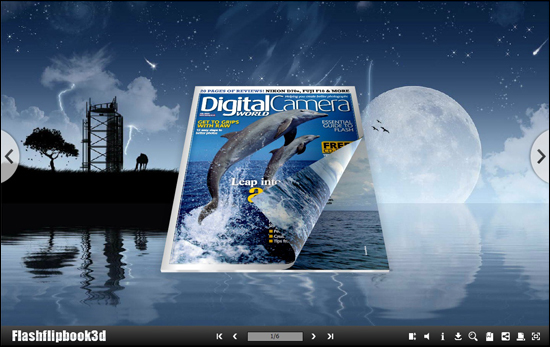 [+]
Review Flipping Book 3D Themes Pack: REVERIE
0.0/5