Resource Categories
Popular Resources
Flipping Book 3D Themes Pack: Snowing 1.1 Description

Guide to Install Themes & Template for PDF to Flipping Book 3D series software

3D double-pages flipping theme SNOWING customs digital Pop-up books for e-business catalog, brochure, magazine, comic, and any other kind you can imagine or not. If only you can visualize it, any format of office file in Windows can be converted to flash 3D book with stunning flipping and rolling spindle. You can control the switch of digital reading closely related functions. Hide some functions that are not so important for current editing flipbook would make it more brief and pleasing to the eye.


To use Themes & Template, you must install PDF to Flipping Book 3D series frist!

Download URL:
http://www.flashflipbook3d.com/download.html

1. Run PDF to Flipping Book 3D or other related software.
2. Click Menu: Home->Import Theme, select the *.thm (themes) form open dialog box.
3. Open Template Window by clicking "Templates" button in "Design Setting" Tab
4. Find and select the theme you have just imported.


Note:
All various free flippingbook Themes are available in PDF to Flipping Book 3D series .
With those Themes & Template you can make more professional and interactive flash Flipping papers as you want.
Flipping Book 3D Themes Pack: Snowing 1.1 Screenshot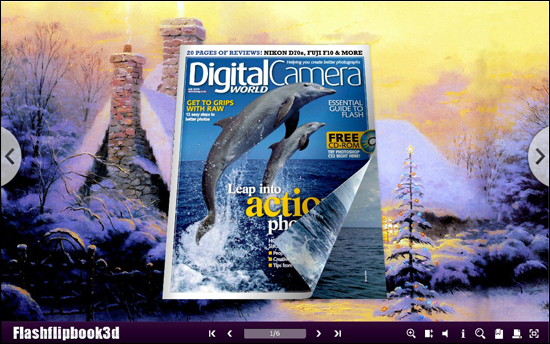 [+]
Review Flipping Book 3D Themes Pack: Snowing
0.0/5