Resource Categories
Popular Resources
Real Crimes The Unicorn Killer Game 2.0.1 Description

Real Crimes - Unicorn Killer free game is one of many free Games you can download at Free Ride Games,

As rookie FBI Agent Jennifer Lourdes, it's up to you and veteran detective Alan Michaels to catch the infamous Unicorn Killer. Track down the murderer, the hippie-guru Ira Einhorn, as you bring him to justice in this exciting Hidden Object game! Travel all around the globe and explore important crime scenes. Based on a true story, Real Crimes: The Unicorn Killer, takes you on the long-running chase and extradition of this dangerous criminal!

* 22 hidden object levels.
* 6 crime lab mini-games.
* 6 Go puzzle games hidden throughout the hidden object scenes.
* 2 modes of play: the timed Detective Mode and un-timed Rookie Mode.

Free Ride Games is the only place where you can download over 300 top games for free, including Hidden Object games, Time Management games, Match Three games, Sports games, Puzzle games, Arcade games, Card games, Board games, Flash games, Fashion games, Food games, Online games, Word games and many more. We have hundreds of choices from the leading game publishers like iWin, PlayFirst, Sandlot Games, Mumbo Jumbo etc. Download Real Crimes - Unicorn Killer free game and play it now.
Real Crimes The Unicorn Killer Game 2.0.1 Screenshot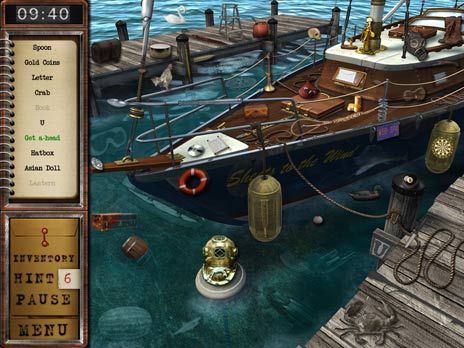 [+]
Review Real Crimes The Unicorn Killer Game
0.0/5