Resource Categories
Popular Resources
Version:
2.32
Released:
2005-10-19 04:00:00
Language:
English
Platform:
Win95,Win98,WinME,Windows2000,WinXP,Windows2003
File Size:
7.77MB
Price:
$0.00
Download SimAQUARIUM Free 2.32
SimAQUARIUM Free 2.32 Description

SimAQUARIUM brings the most realistic coral reef aquarium to your computer screen. Its stunning, photo-realistic graphics recreate the beauty of 3D fish swimming freely in a 3D environment, including a reef, with live clams and swaying sea life. SimAQUARIUM lets you choose among 41 species of fish, bringing you as close to a living, growing reef as you can get on your computer. In addition to enjoying the screensaver when your computer is idle, you'll find yourself hitting the instant activation switch to bring this ever-changing screensaver to life, so you can relax and admire its lifelike water world. Whether you'd like to place an exotic fish tank in your reception room for your customers to admire, or you want to enjoy the beauty of a fish tank in your home or office, without the care and feeding of the fish, SimAQUARIUM is the screensaver for you.
SimAQUARIUM Free 2.32 Screenshot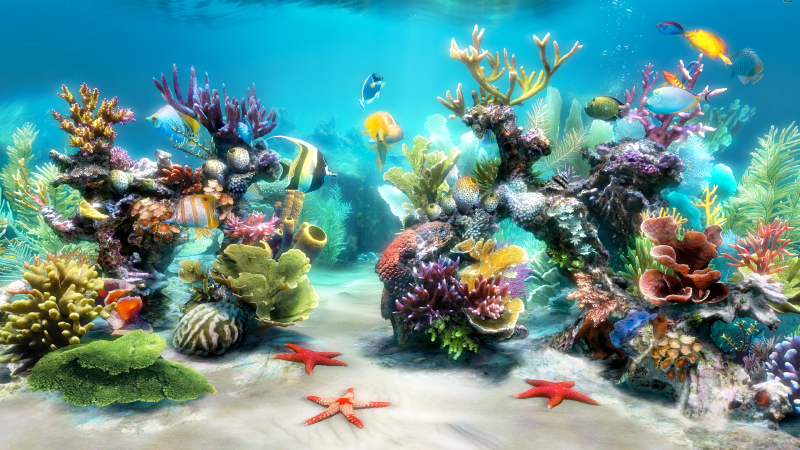 [+]
one of the most wonderful pics i have seen yet.
it really looking good.. :)
i would 2 hv it as ma laptop screen saver
nice, this is awsome! i love it
excellent and nice bleu wallpeper
thanks bro...is cool screen saver
Review SimAQUARIUM Free
4.7/5