Resource Categories
Popular Resources
Version:
3.6
Released:
2011-09-29 11:51:46
Language:
English
Platform:
Linux
File Size:
3.45MB
Price:
$0.00
Download Softaculous 3.6
Softaculous 3.6 Description

Softaculous Auto Installer integrates into popular hosting control panels like cPanel, Plesk, DirectAdmin, H-Sphere and Interworx and allows the user to install any application by the click of a button. There are lots of script categories like blogs, forums, micro blogs, wikis, social networking, image galleries, ERP, Project Management, Educational, etc. One can also upgrade these applications when new versions become available. Softaculous also offers Demos, Ratings, Reviews and screenshots of the various applications.
The Softaculous apps library already contains popular applications, including: WordPress, b2evolution, StatusNet, Drupal, Joomla, Concrete5, phpBB, MyBB, SMF, bbPress, Coppermine, Gallery, Mediawiki, DokuWiki, TikiWiki, Elgg, Dolphin, OpenX, SquirrelMail, LimeSurvey, Piwik, Mantis, SugarCRM, WHMCS, PrestaShop, Magento, CraftySyntax, osTicket, Moodle, Claroline, etc.
To address the needs of different hosting providers, Softaculous is available as a Free product or as a Premium product. The Free version has only 59 apps while the Premium version currently has 225 Apps.
Softaculous 3.6 Screenshot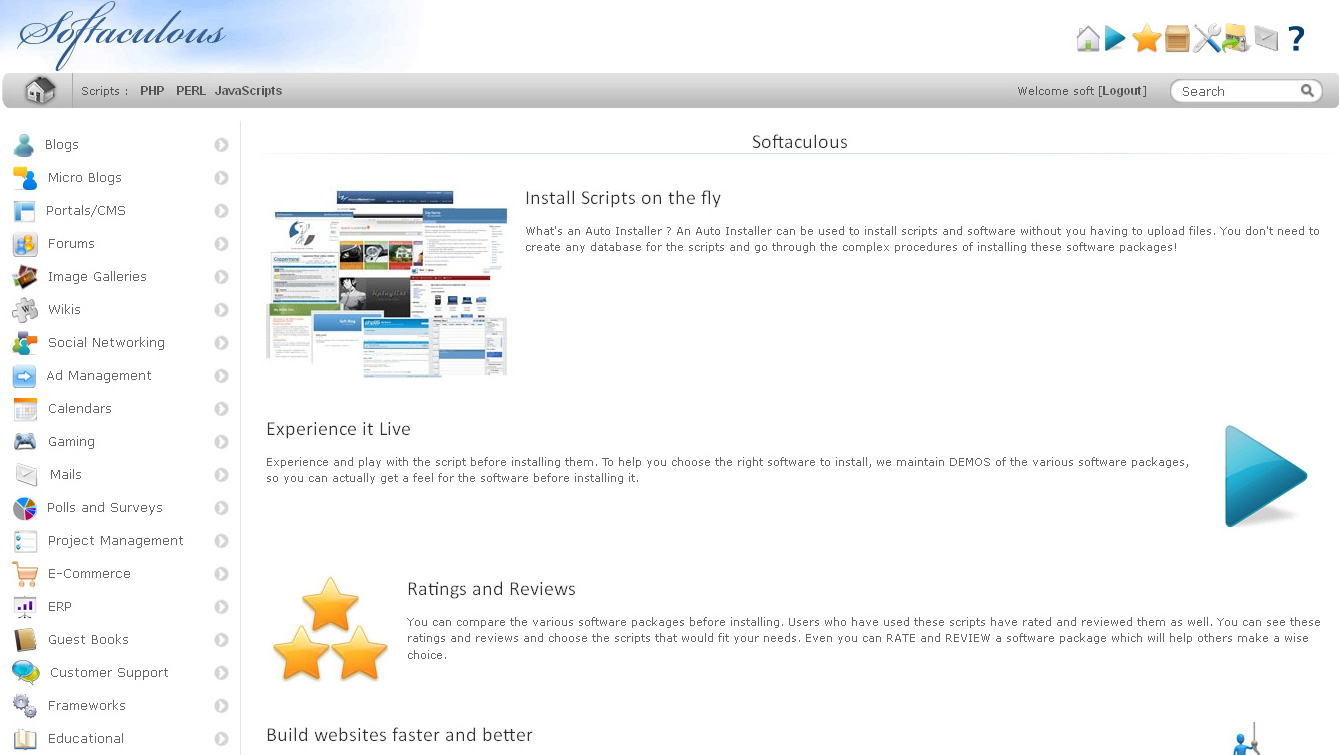 [+]